As I have mentioned in other posts, real estate investing can be a good way to fund retirement but to become successful in it you need to track and control your activities. In other words, you need to treat real estate investing as a business.
Many people when considering a real estate investment are concentrating too heavily on how the property appeals to them emotionally. Deciding to invest in a property should not be based on how pretty the garden is, how much you love the location, etc. Instead, decide to fall in love with its potential for providing an adequate return on your investment. The best way to do this is to see real estate investing as a business — this allows you to assess the actual value of the property and its potential for return on investment.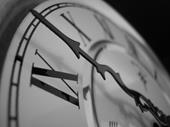 Start by devoting the right amount of time. Take the time to research a property and take a hard look at the numbers to make sure it's a good deal. This is way more important than trusting your gut instincts on what you think its potential might be. Take the time to independently verify acreage, average utility costs, how well the property stays rented, etc. In addition, you will need to look at more than just two or three properties to find a lucrative deal that will provide an adequate return on investment. The following "Property Research Formula" provides a good guideline for ensuring that you are researching enough properties to be successful:

The more you work at and practice applying this formula, the more good deals will present themselves and you will be less likely to jump at the first offer that "feels" promising. The formula will take the guess-work and emotion out of putting together a real estate deal and help you find the properties that are right for you.
Remember, the deal of a lifetime only comes along once a week!
This means that if a particular deal doesn't look like a promising investment, don't be fooled into thinking another great deal won't come along again for a long while — the more properties you research, the quicker the right deal will come your way!
Know what you want to accomplish before you structure the deal. Remember, real estate investing is a business that can help you put your money in motion to make more. Think of yourself as a business owner, not just a land owner. If you go into a deal thinking of it as a business opportunity with a set percentage you want to make on the investment, you will be less likely to disregard disappointing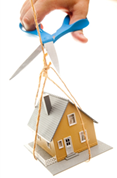 cash flow numbers and more likely to deal well emotionally and psychologically with what those numbers tell you. With a clear cut number in mind you can move on more easily should you find the property cannot produce an adequate return. This empowers you to move quickly from one prospect to the next until you find what you're looking for. If you're in love with the way the place "looks" and "feels" but can't fall in love with its return on investment, it's time to "break up" and move on to more promising prospects. A good match isn't just a pretty face, but the ability to "provide" for you as well.
For more information on real estate as a means to fund retirement, contact me: alan@moneymastery.com, (801) 292-1099.