Do you have what it takes to participate in the real estate investment market? 
Real estate investing requires the three C's: Cash, Credit, and Capacity:
Cash:  The Money Mastery Principles teach how to get spending under control and eliminate debt so that you can  have a cash reserve on hand when opportunities present themselves to put your money in motion. Most often, real estate investing is one of those activities that requi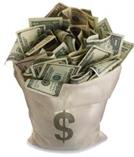 res liquid funds to that when a good deal presents itself, you will be ready to put up your own money (or a combination of your money and other investors' funds) for the required down payment on a rental property.  Liquid cash is also needed for a minimum investment amount for a REIT or Tenants in Common deal that may present itself. This is surplus you can invest without jeopardizing yourself or family.

Credit: Not in all cases, but in most, you will need to have excellent credit in order to qualify for the financing you may need to purchase the property. You may also need to be an accredited investor, owning at least $1 million in assets net of your home, and have an annual income of $200,000 or more in order to participate in REITs and TICs.
Capacity: This is the ability to show that you can cover the payment on the property. Of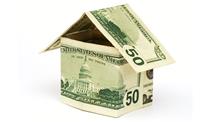 course, the best property will show the ability to generate cash flow itself in order to cover payments, but you  should also be able to personally demonstrate that you can cover the payments. A banker who sees your Spending Plan in balance with a 20 percent personal savings rate, for example, and a property that can show a return on investment is going to have confidence in you that you have the capacity to pay for the property.
Temperament: In addition to the three C's, your success in the real estate market may be determined by your temperament. You might want to ask yourself questions like the following:
What attracts me to real estate?
What are my specific plans to get educated about the real estate market?
Why am I personally interested in real estate and what do I want to accomplish by investing in it?
How much time am I willing to devote to learning the rules associated with real estate investing?
How financially stable am I at this point in my life?
How willing am I to research many, many different properties in order to make a good deal?