As noted in some of my other posts, real estate investing can be a great way to fund retirement or just create more cash flow so you can get in control financially much quicker.
In my post, Why You Should Consider Real Estate Investing, I noted that real estate investing can be a very powerful way to build wealth and often has more benefits than any other type of investing. But to be successful at this type of venture, you need to approach real estate investing as a buisness.  It should be treated like one and operated like one. In its most simple form, a real property should produce income (rent, percentage rents, etc.) sufficient to pay taxes, insurance, management fees, reserves, lines of credit, mortgage payments, etc., and provide a reasonable profit to you on top of that!
Following are the basic types of real estate in which you could invest:
Land:  Improved & Unimproved
Unimproved: raw land with no structures or services; these could include vacant lots, farm land, pasture land, etc.
Improved: As the name suggests, this is land that could include some services such as water and sewer, buildings, and other features.

Residential
Single family dwellings
Multi-family dwellings
Apartments
Condominiums
Revenue-producing dwellings wherein rent is collected
Commercial
Rental properties leased to businesses
Hotels/motels
Businesses
Office buildings
Shopping centers
Industrial
Plants and factories
Power plants
Warehouses
Industrial parks
Here are the many ways you can invest in these different types of real estate:
Private, Direct Ownership
An individual buys a property and rents it out to a tenant. The owner, or landlord,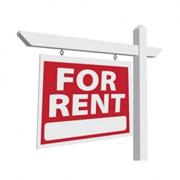 is responsible for paying the mortgage, taxes, and costs of maintaining the property. Ideally, the landlord charges enough rent to cover all of the aforementioned costs. Drawbacks include bad tenants who damage the property or not being able to get tenants at all. Managing the property and collecting rent are other considerations in private ownership. When the furnace stops working in the middle of the night, the landlord gets the phone call.
Tenants in Common (TIC)
This is a group or pooled ownership of a piece of property; each tenant is on the title and may be entitled to a dividend along the way and their share o

f the equity when the property is sold, but has no rights of survivorship.
Joint Tenancy
Typically this ia a husband and wife arrangement where when one of the spouses dies, the other spouse inherits the deceased spouse's equity in the property (called rights of survivorship).
Syndication
A syndicator puts a real estate deal together by finding a property, running the numbers to be sure of its return on investment, and finds an investor willing to fund the deal, then takes a percentage of the profits. He or she may or may not help fund the deal with their own money, but should be prepared to manage the property if necessary.
Real Estate Investment Trust (REIT)
A REIT is created when a corporation uses investors' money to purchase and operate income properties. Shares can be bought and sold privately or traded publicly. Typically, a corporation must pay out 90 percent of its taxable profits in the form of dividends to keep its status as a REIT. By doing this, REITs avoid paying corporate income tax. Exposure to real estate via REITs can be done via individual stocks that represent companies that do either residential and commercial property investing, or through mutual funds and ETFs as well.
Stock Ownership
Investors buy a certain number of shares in a real estate company; a REIT is an example of real estate stock ownership.

If you are interested in real estate as a way to fund retirement, this overview should give you a pretty good idea of the many different options you could investigate. If you need more information, contact me: alan@moneymastery.com, (801) 292-1099.