There are two very important reasons why you should consider real estate as a means to put a cash surplus in motion to create more:
1. Real estate is a valuable commodity.  The great Will Rogers once said: "Buy real estate, they ain't makin' any more of it." He was right. Land is a limited resource and because it's limited by its very nature, it is inherently valuable. Remember, anybody who has wealth owns property!
2. Real estate has more benefits than any other type of investment. Real estate has a unique ability to produce benefits unmatched by any other type of investment. They include:
Cash flow
Tax benefits
Equity build up
Appreciation in value
More secure than other investments
Offers unique control, due to outright ownership, which influences the value of the investment.
Okay, so to really see what these unique benefits are, here's a graph of a typical bank investment: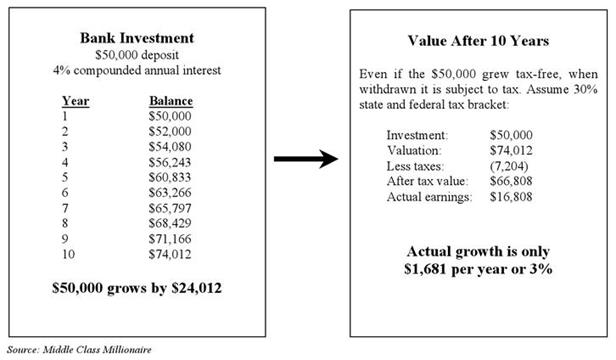 Now here's a typical real estate investment. You can see how it  compares to a bank investment in terms of providing unique benefits related to cash flow, reduced taxes, equity, and appreciation:
Here's the tax benefit that real estate provides over other investment types: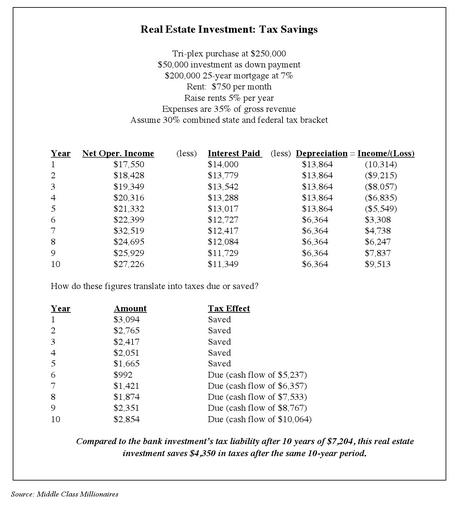 And here's the equity and appreciation benefit: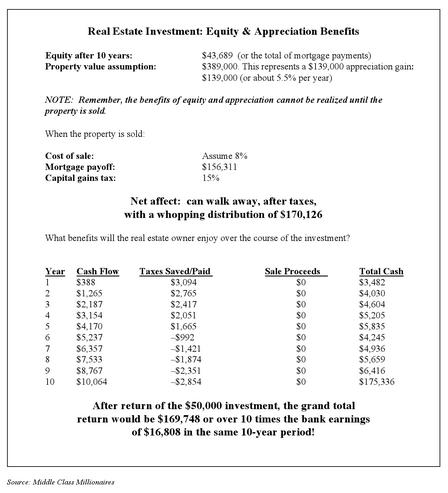 Real estate can be a great way to fund retirement. Contact me if you want more information on how, alan@moneymastery.com, (801) 292-1099.